Out of Options by Sharon V. Agar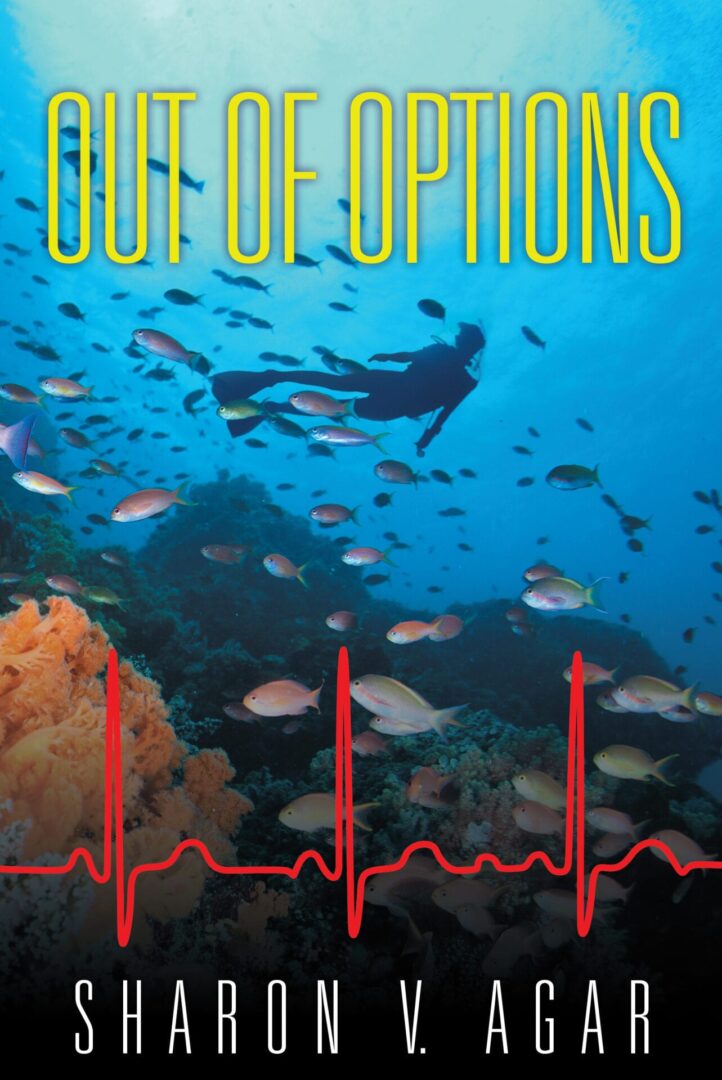 It seems like the perfect holiday spot until it isn't. The tiny Caribbean island of St. Anne has been a paradise for vacationers for a long time, and all is well when three unsuspecting New York professionals make their way over for some underwater adventure, relaxing sunshine, and maybe a bit of tropical romance.
However, Eve McFarland, Julian Carteret, and Eddie Bell soon find out that these seemingly calm and still waters can run deadly. All thoughts of a relaxing vacation disappear when Julian has a brush with death and local law enforcement turns their suspicions on Eve. A swift return home to their prestigious jobs turns out not to be the return to normalcy they expect: in fact, their troubles have just begun.
Everything can be traced back to the failed acquisition of a New Jersey research company called Sherbourne Inc. Eve and Julian unexpectedly learn that someone within Sherbourne is also digging for information. Between them they uncover signs of stock manipulation, real estate fraud, and toxic waste dumping. But the master manipulator does not want the truth to be uncovered...and will go to great lengths to conceal it.
EBOOK available on Kindle, Nook, and Apple Books
HARDCOVER available on Amazon.com and barnesandnoble.com
PAPERBACK new through Amazon's Used Book portal from Agar Books LLC, and from Archway Bookstore